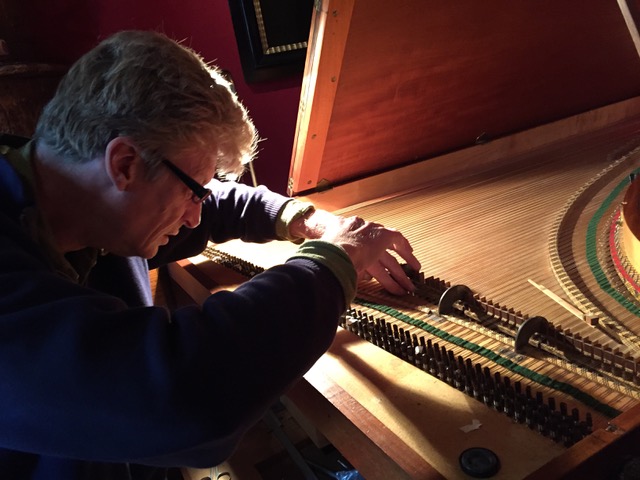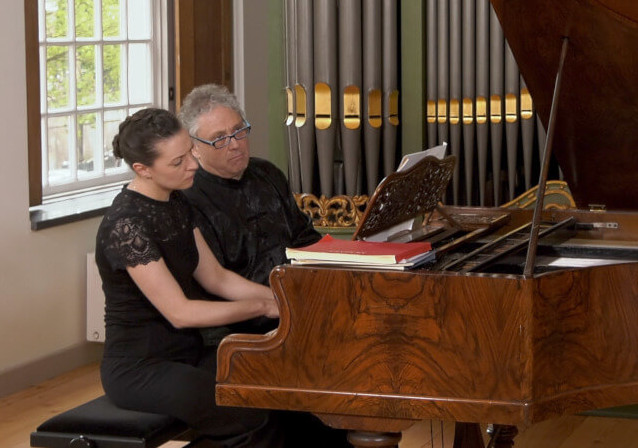 Protecting sound heritage
At Geelvinck Muziek Musea, we specialise in bringing the sound and instruments of the past into the 21st Century. Our festivals focus on chamber music with original historical pianos and related instruments. This not only as "sound heritage" (historically informed piano music), but also as stand-alone instruments with their own "sound". 
The festival encourages the use of these instruments by soloists, duos and ensembles, as well as by contemporary composers. We pay particular attention to young professional talent (post-master) and to innovative trends. There is a strong emphasis on musicological research worldwide. By providing a platform for this to flourish, our festivals have developed into an interdisciplinary hub within the international academic, museum and craft networks specialising in this area. This translates into inspiring a top-quality repertoire. We endorse the Fair Practice Code and the Diversity and Inclusion Code. 
Festival Background
This annual festival was established in 2011 around the Sweelinck Collection of historic pianos from the 18th and 19th centuries. Until 2006, this collection – the most important collection of Dutch historical pianos – formed the Sweelinck Museum on the top floor of the Conservatorium van Amsterdam on Van Baerlestraat and has since been incorporated under the wings of Museum Geelvinck. 
At the end of 2015, Museum Geelvinck moved from the Geelvinck Hinlopen House on the Heren- and Keizersgracht after a quarter of a century. It is now located in Amsterdam in the catacombs of the Posthoornkerk, where it has a partnership with the Conservatorium van Amsterdam. This location is only publicly accessible on request. 
At the time, the museum also entered into a close cooperation with the Pianola Museum: Geelvinck Music Museums. From 2017 to 2019, Museum Geelvinck also had a location in Zutphen. Along with a significant part of the collection, an important part of the festival was moved to Gelderland in 2016. The museum's head office is located in Heerde (Veluwe), where recordings are also made. The museum has placed historical pianos in museums, castles and country estates throughout the country, where we also organize concerts, such as in Museum Oud Amelisweerd near Utrecht. In Amsterdam there is collaboration with the Luther Museum. Together with our partners, the Pianola Museum (Amsterdam) and Huis Midwoud (Midwoud), the annual Pianola Day, devoted to the pianola, will soon come into fruition. Since 2014, the festival has been the largest of its kind worldwide in the historic fortepiano sphere. The core of the festival is formed by an international scientific symposium, which is leading in its field. 
The festival received the prestigious biennial European quality label Europe for Festivals – Festivals for Europe / EFFE 2019-2020 for the third time and it is included in the European Network for Early Music REMA. The festival is an active member of the United Performing Arts Festivals and the Amsterdam Festival Consultation (AFO).